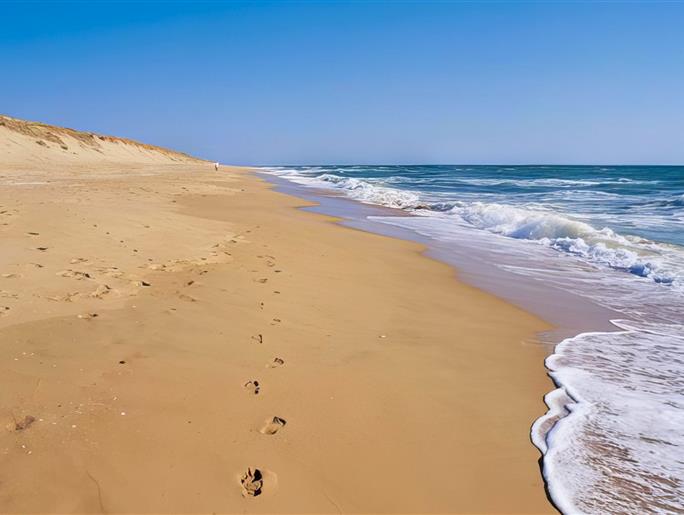 THE SEA
The most beautiful beaches in the South Vendee
The South Vendée has a unique heritage and beautiful landscapes. It is a must-see when you are on a camping holiday in the Vendée. The beaches of the South Vendée are particularly beautiful! They have kept their wild and natural side to the delight of locals and holidaymakers alike.
To help you make the most of the treasures that nature has to offer, we have compiled a (non-exhaustive) list of the most beautiful beaches in the South Vendee.
Jard sur Mer : La Plage de la Mine is situated in the heart of a preserved environment. You can swim with a view of the cliffs.
Longeville sur Mer : The beach of Conches or Bud Bud is to be discovered. In addition to its wild side and its magnificent dunes, it is one of the most famous surf spots in the region.
La Faute sur Mer
La pointe d'Arçay. Among the 8 km of fine sandy beach of La Faute sur Mer, do not miss this beach reserved for naturism
The beach of La Barrique, on this beach calm and tranquillity are de rigueur.
The Beluga beach is ideal for learning water sports.
The Chardons beach promises you a lazy afternoon with your family. This beach is accessible to people with reduced mobility.
L'Aiguillon sur Mer : La plage de la Pointe, a magnificent wild beach on which you can relax while enjoying a view of La Rochelle and the Ile de Ré.