HOME > AROUND > Forêt de Mervent et le village de Vouvant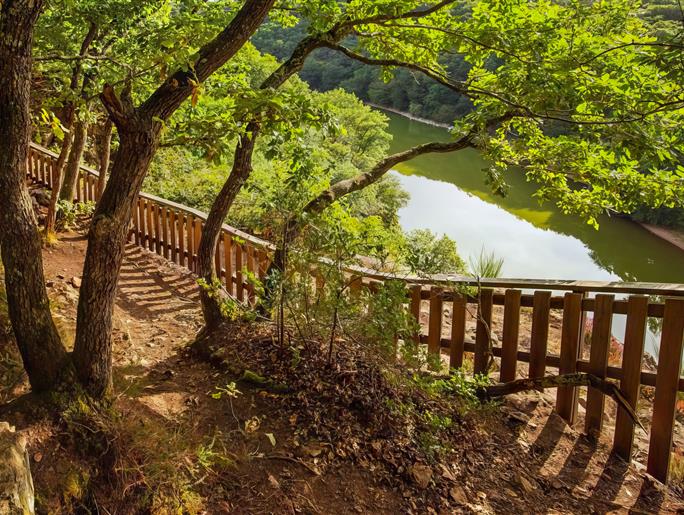 Forêt de Mervent et le village de Vouvant
The forest of Mervent-Vouvant promises a green escape of 5000 hectares in the heart of the Vendée.
Enjoy a walk, mountain bike ride or horse ride through the holm oak forest and along the streams.
Hire an electric boat, paddle or canoe to enjoy the remarkable scenery around Lake Mervent.
Children will enjoy a trip to the Natur'Zoo or the Pierre-Brune park.