HOME > AROUND > Walking tour Le Chaos du Piquet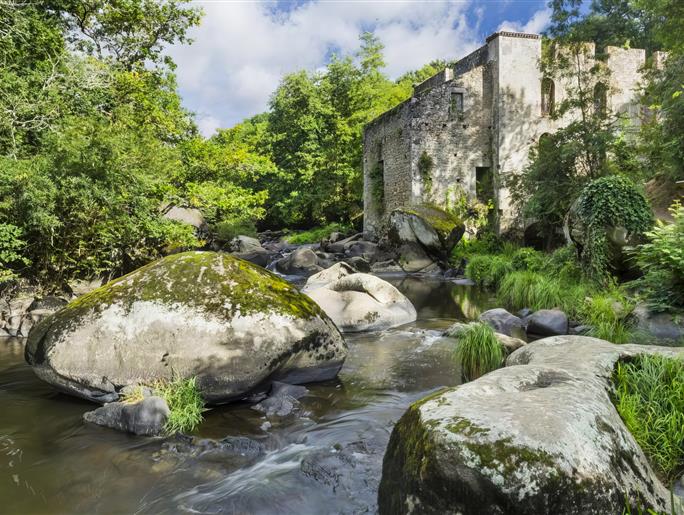 Walking tour Le Chaos du Piquet
This is undoubtedly the most beautiful part of the Yon valley, a river that winds its way through the granite rocks.
Wild and romantic, the chaos of Piquet is one of the sites close to the campsite that you should go and discover.
You can see the buildings of an old spinning mill (1861) which was operated for about ten years by a large paddle wheel.
A gable indicates the trace of a dyeing factory which was juxtaposed to it.
https://www.destination-larochesuryon.fr/patrimoine-naturel/chaos-de-piquet/