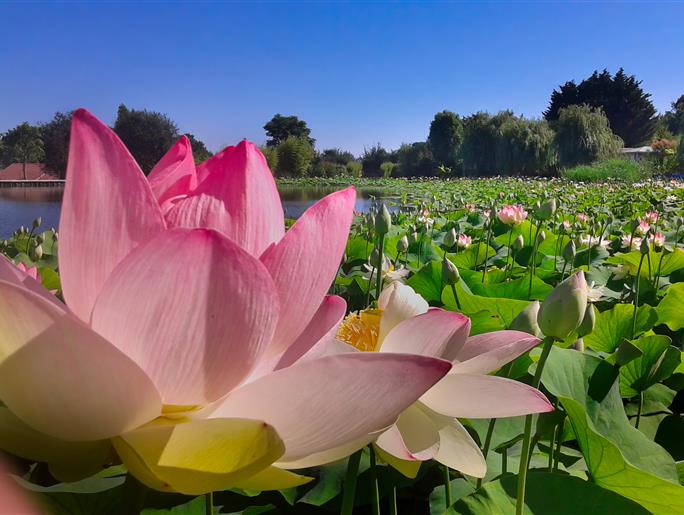 An authentic botanical visit!
The Floral Park has existed for over 40 years and covers more than 10 hectares.
In a natural setting, with family or friends, discover an exceptional botanical heritage. It is composed of different gardens (aquatic, tropical greenhouse & cacti, musical valley...), with the immense lake of Asian lotuses, unique on the Atlantic coast!
By visiting the park you will discover an eco-responsible approach to floral and horticultural management, but not only... The RBI (Réserve Biologique Intégrale) is also an integral part of the site. This is why, in certain areas, interventions are reduced to a strict minimum, in order to let nature evolve freely. In this way, the renewal of biodiversity is naturally encouraged.